It's been a while since I mentioned this, but this is a skill which we often wish our dogs had, but rarely teach them before we need it. Mindy had to learn it early, when a urinary tract infection required antibiotics.
So here's a short video of Mindy taking her undisguised pill on cue — and not only taking the undisguised pill, but leaving a fun puzzle toy full of kibble to do so.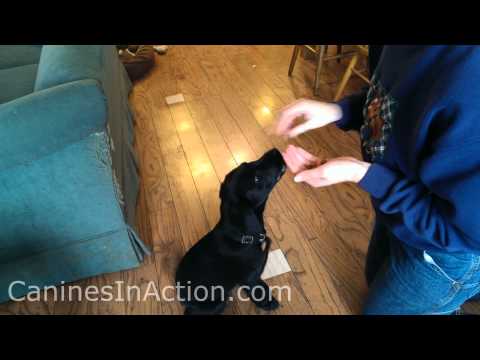 She had to learn it, though. Here's Day 2 of our process, with a big ol' chunk of reinforcement.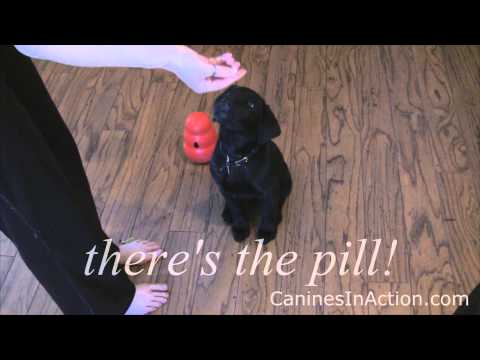 To be honest, I feel a little guilty showing these videos. It was just too easy to train this to a Labrador! Eating non-food items comes pretty easily to them. But it really does work , too.